For All the World: A Night of Generosity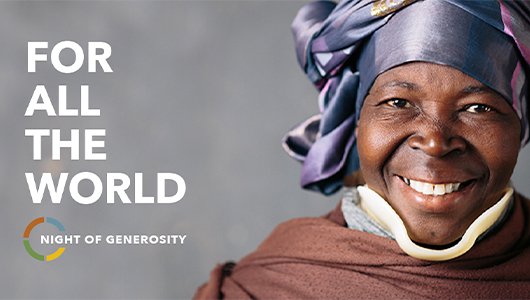 JOIN US ONLINE FOR THE ALLIANCE MISSIONS NIGHT ON FRIDAY OCTOBER 8th!
There are two time slots to choose from, click the link below to register!
GREAT COMMISION FUND NIGHT - 2021
We had an incredible Great Commissions Fund event - if you missed it, you can still get involved! See the information and links below to either GIVE or GO!
Two Ways to Respond: GO or GIVE
You can partner with the global advancement of the gospel through Alliance Missions in 2 ways: you can GO or you can GIVE.
If you would like to GIVE:
Fill out a FAITH PROMISE PLEDGE CARD and return it this Sunday
CLICK HERE TO GIVE to the Alliance GREAT COMMISSION FUND (you can designate your gift for the Moroney's or other Alliance missionaries)
If you would like to GO:
CLICK HERE to visit the Alliance Missions website and see all the opportunities to serve internationally
Fill out this form to let us know you're interested in a short-term missions trip with Risen King
Partnering with Alliance Missionaries
Matt and Alicia Moroney are committed to serving some of the least reached people groups of the world with the good news of Jesus Christ. Click the link below to learn more about their family and ministry, and download their Prayer Calendar.
Alliance Missions Night - 2020
Alliance Missions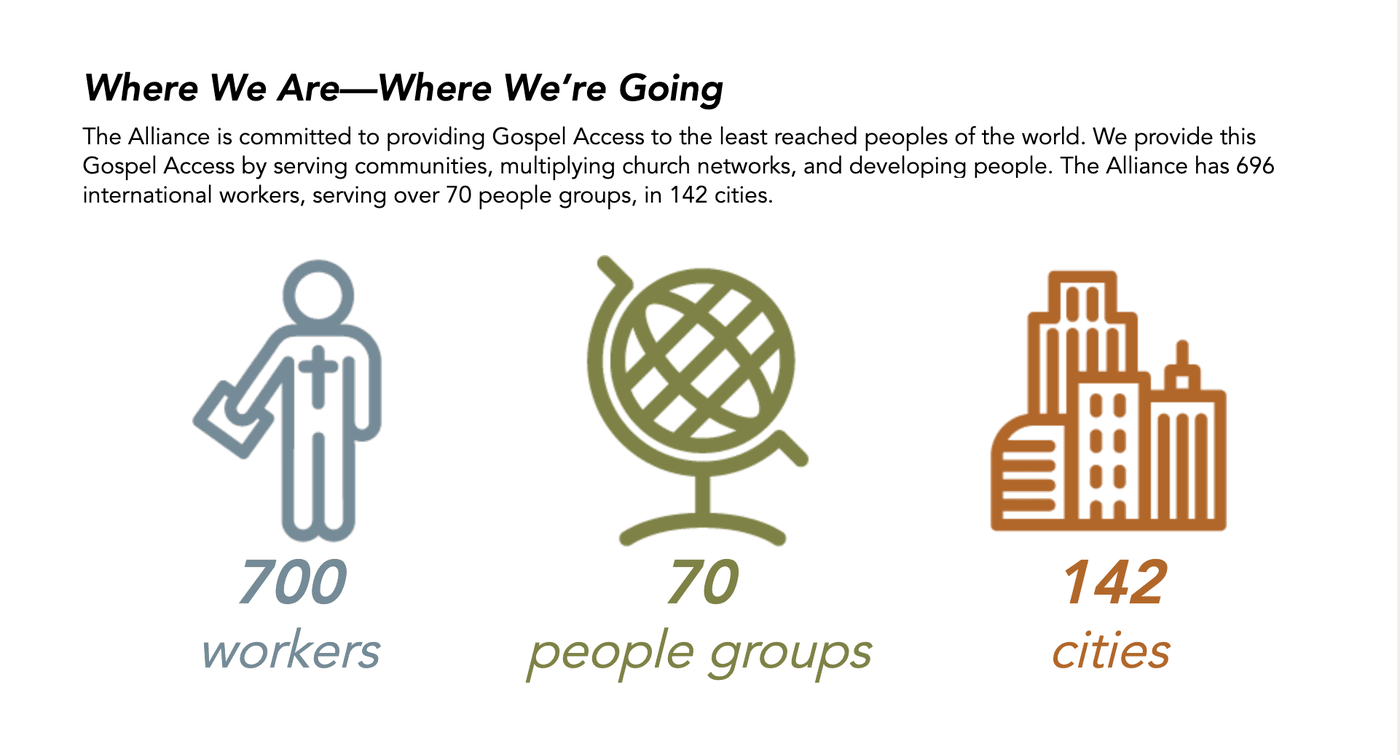 For over a century, the Alliance family has joined together to bring the gospel to the least reached parts of our world. How? By extending our reach to the most neglected and by raising up networks of churches that multiply gospel access.
But we aren't done yet...


Today's Reality
Today over 4,000 people groups, representing 40% of our world's population, have little or no chance to hear the message of Jesus.
But opportunities to walk into a country and proclaim His name are fewer and fewer. In today's world, we must establish a meaningful, impactful gospel presence in every community we enter.
CLICK THE BUTTON BELOW TO ACCESS THE INFO MAP AND SEE WHAT ALLIANCE MISSIONS IS DOING AROUND THE WORLD.