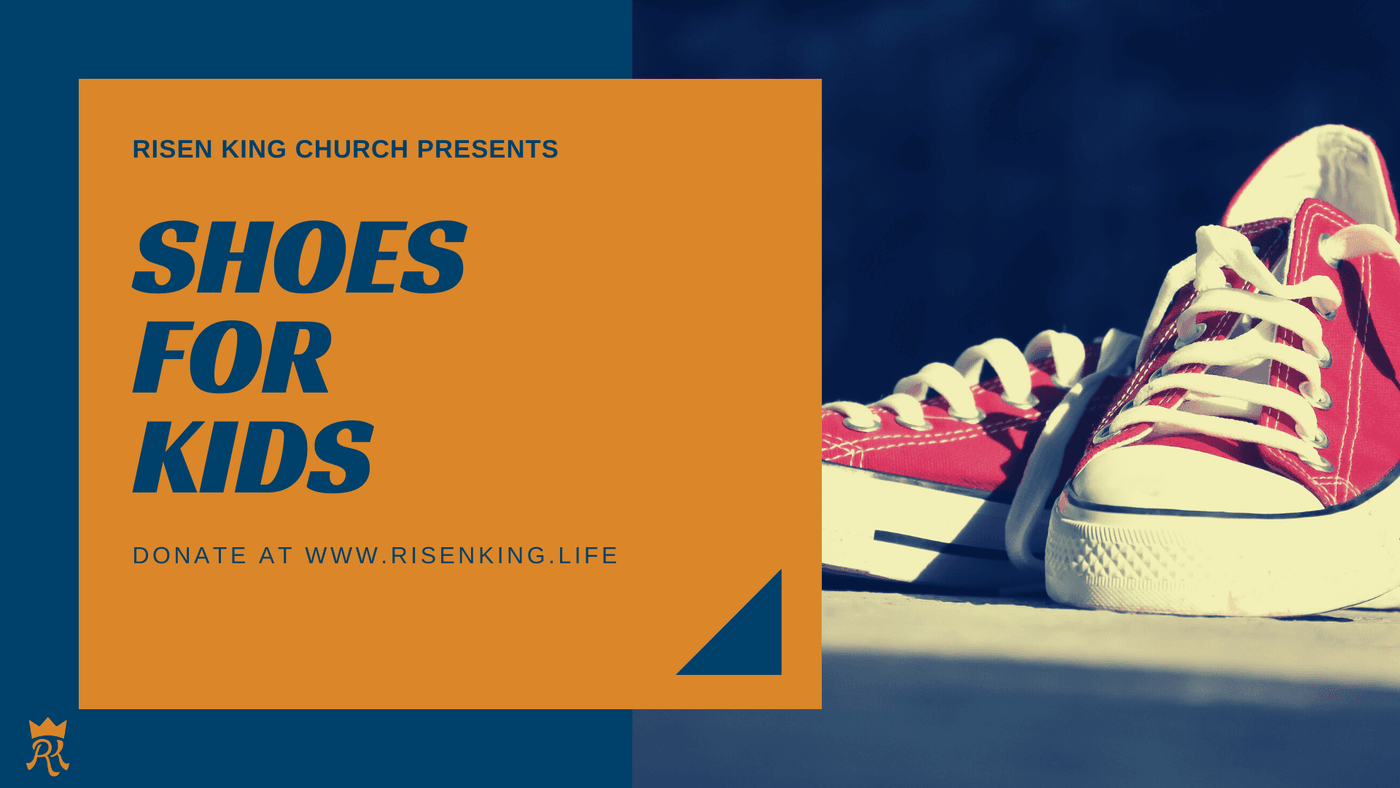 Shoes For Kids
We love to bless those in need in our community, it's one of the core values at Risen King. So when we heard about a group of kids at our local elementary school who were need of shoes, we were moved to help meet that need. Would you consider giving today to help us purchase 75 pairs of sneakers for kids who cannot participate in gym class right now because they don't have sneakers? Every gift given will help us meet this goal and bless these kids. Thank you for giving! Click here to give today!
AGENO FOUNDATION
We are passionate about serving those in need. Jesus called us to serve in our local communities, surrounding regions and to the ends of the earth. The AGENO FOUNDATION is a wonderful non-profit that was birthed right here at Risen King Church. Several of our members and leaders are board members and the heartbeat of this wondering organization. Learn more about them and what they do by visiting
www.agenofoundation.org. There are many ways you can support them and get involved.