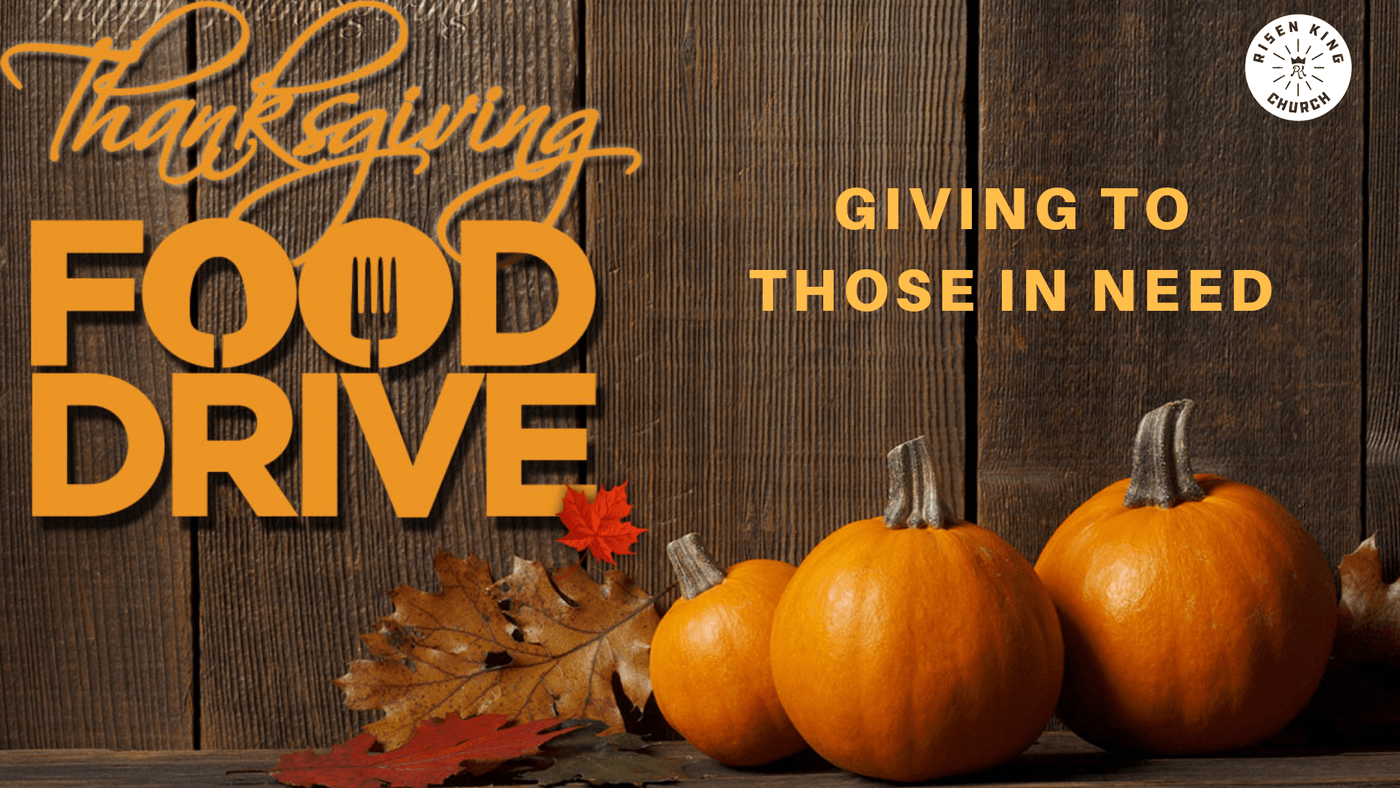 Thanksgiving Food Drive and Dinner
We love blessing those in need in our community and as we are nearing the holiday season there are a few ways we are choosing to bless our neighbors. We are hosting a Thanksgiving Dinner at a local elementary school for families in need, it's going to be an awesome event where families come for a night out, on us! It's a full thanksgiving meal, with a magician, face-painting and photo booth and so much more...it's going to be awesome! Here are the 2 ways you can get involved. 1) grab a bag and shopping list at The Hub in the lobby at RK and bring back your filled grocery bag by Sunday November 17th. The SECOND way you can get involved is to give towards this event. Click that giving button and let's partner together to make this Thanksgiving a great one for these families!
WHY GIVE?
The simple answer is we believe everything we have comes from God in the first place. We give because we believe God has entrusted us to be leaders for hope in our church and our community.
What does "tithe" mean?
The Bible teaches that a guideline for giving is called the tithe (Leviticus 27:30). That is giving 10% of what we earn back to God.
What does "offering" mean?
An offering is a gift given to a specific need above and beyond our tithe.
What the Bible teaches
Giving acknowledges God as the giver of everything we have (James 1:17).
Giving reflects our trust that God will provide for us (Matthew 6:19-24).
Giving allows us to be active participants in God's work on earth (2 Corinthians 9:6-7).
Giving at RK is simple and secure. Whether you'd like to give a single gift, or schedule ongoing giving, just click here to get started.